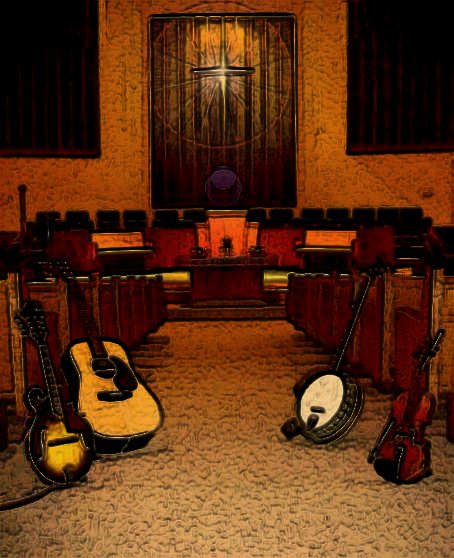 "Walk That Aisle"© - Narrow Road's first bluegrass gospel album V
Digitally recorded at Studio B and edited at Mt. View Recordings in Berea, KY in May, 1999.
Ten songs (26 minutes), including several originals by band member Randy Carpenter (guitar), one old standard bluegrass tune with original gospel words by band member James Shoopman (guitar and mandolin), and some traditional gospel bluegrass .
Other band members on the album are John Utley (bass), Robert Linville (mandolin), Tessa Frederick (violin/fiddle), and Bob Frederick (banjo).
Here are a couple of clips from that recording: Walk that Aisle and Dancing with the Angels
Order NOW! on CD or tape
Return to Gospelbluegrass.com or Narrow Road Recording Projects